Advanced Aluminum Ladder
Due to the increasing application of aluminum scales in human life, demand for aluminum increases, so the manufacturer has launched a series of aluminum ladders to meet this demand. Therefore, the aluminum ladder market is now abundant, diversified in categories as well as designs such as: ladders, aluminum ladders, versatile step ladders, insulated glass ladder ladders and aluminum ladder ladders. take out.
Each type of ladder has features that are suitable for different jobs such as the ladder, the A ladder, the compact aluminum ladder suitable for high-altitude household repairs. Structured glass ladders are used for electrical repairs. The versatile folding ladder is a ladder that is used extensively in the work of people from the work of the family to the works ...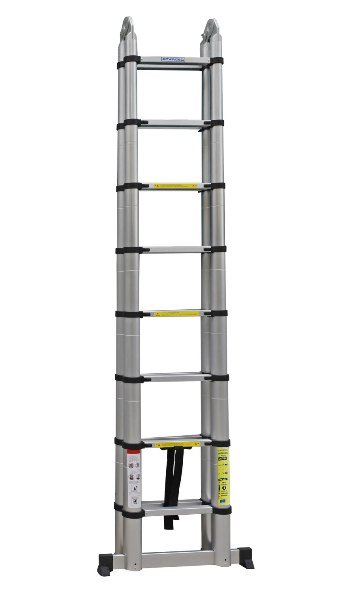 The foldable folding ladder can be straightened to the letter I, or folded into the letter A, the letter M convenient for many environments.
Multipurpose aluminum scales are currently being used by so many consumers in a wide variety of jobs. When using the versatile ladder, users can straighten to the I shape if they need to work at high heights, or fold them up into U, M, and L shapes to create a solid fit for work
Currently, there are many types of ladders imported from different countries, including the famous aluminum ladder Advindeq originated in Taiwan is popular with consumers by the quality assurance ladder is made from the composite High-grade aluminum and high safety, ladder is reinforced with front zinc plated steel rim to enhance the stiffness of the ladder, large rubber feet, anti-slip.
Taiwan Advindeq high-grade aluminum ladder is highly portable so users can easily fold them when storing and moving for long distance travel.
Currently, Taiwan Advindeq has a variety of aluminum ladder lined multi-purpose for users to comfortably choose the type of ladder suitable for use. Taiwan foldable aluminum ladder is a versatile, secure, high-mobility ladder, with one or more hinged lock pairs, which allows the user to use as a single vertical ladder into the shape. I, or folded, expanded into several different sections, so users can choose freely according to their needs.